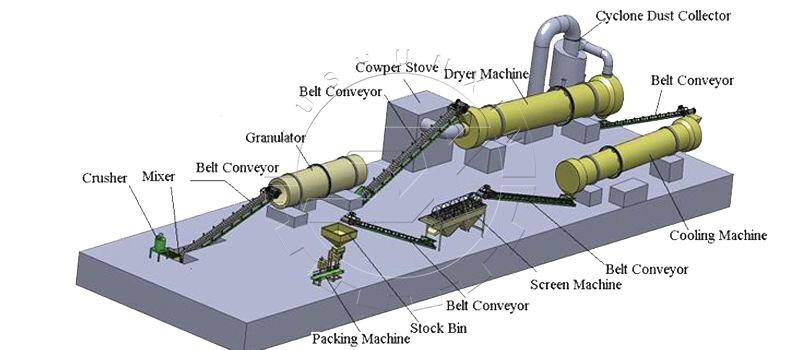 With the development of economy and improvement of the human living standards, the pet number of cats and dogs kept in households is also increasing. At the same time, the disposal of pet excrement also troubles most households with pets. Therefore, the American scholars researched of the use of cat litter based on the cat's characteristic that cats will bury their dung with sand or soil. As far, due to the cat litter has the advantages of deodorization, strong adsorption, non-toxic, non-polluting, the cat litter is used for household pet cat, dogs, and other small pets. When your cats use the cat litter, the cat dung or urine are in contact with cat litter to from a spherical shape by the hydroscopic effect of cat litter. What's more, the cat litter that is not contaminated with feces or urine can continue to be used, and it is extremely easy to clean up the feces and urine of small pets.
The cat litter plays an indispensable role in the life of pet owners. By using the cat litter for your pets, it can also bring a relaxed and happy and eco-friendly environment to keep pets. In the market, the traditional method for producing cat litter adopts the simple granulation craft, which means that only require to put the crushed bentonite fertilizer into the next granulation craft. However, this method of making cat litter consumer a lot of time and energy, so that our factory has researched and developed advanced process of making quality cat litter. Using our advanced production technology to produce cat litter will help you to dispose your pet excrement in a convenience and eco-friendly method. We can recommend the main processing machine used in your cat litter manufacturing line. By the way, the  machines can also help you to dispose the cat dung into quality organic fertilizer granules. At the same time, the bad odor and pathogenic bacteria of cat dung can be solved the problems.  As a professional fertilizer machinery manufacturer, there are the most appropriate processing machines for cat dung making line.
Tofu Cat Litter What is Made From
As the name suggest, the tofu cat litter is a kind of cat litter made of natural bean curd residue, corn starch and soybean fiber materials. So that you don't have to worry about your cats licking their paws to eating the cat litter. The cat litter of tofu type is often referred to as sponge-like absorbent. This kind of cat litter has an ability of highly absorbent. That is to say, when your pets use this cat litter, it will clump together with the feces quickly and doesn't fall apart. The feature of fast clumping means that cats don't bring a lot of cat litter out of their litter box. More important, one of the reasons for the popularity of tofu cat litter is that it dissolves in water. In other words, you can pour the used tofu cat litter directly into your toilet. This way will reduce the number of times you go out and throw cat litter.
How to Produce the Tofu Cat Litter by Using our Processing Machine?
In order to make the cat litter better and quickly clump with the cat feces, the shape of cat litter is often adopted the granular shape. Furthermore, this shape will avoid the excessive dust when the pet owner disposes of the cat litter. This shape of cat litter with small volume is convenient to dissolve in water, which means that it is easy for you to directly pour the used cat litter granules into your toilet.
What Kind of Compost Turner can Help you Ferment Cat Dung Efficiently in Fertilizer Making Line?
Whether it is a cat feces powder production line or cat litter pellet production line, the fermentation process plays an essential role. By using the fermentation process, it can not only inactivate hazardous substance of cat manure, but also make the cat dung reach the standard of using. for the following parts, we can recommend the most proper compost turner for you.
Via the traditional fermentation method without compost turner, it will take at least 180 days to completely cat dung ferment. In order to shorten the fermentation period of cat litter, our engineers designed the cat manure composting machine. The use of cat manure composting machine not only creates excellent fermentation conditions for cat dung, but also can improve the fertility of composted cat litter fertilizer. When you dispose small amount of cat dung, you can choose the movable compost turner equipment. This machine is also convenient operation, which can move forward, backward and turn around by the four-wheel walking design. When you have a fixed groove to ferment cat manure, groove type compost turner for cat litter management is your best choice. Moreover, our factory can recommend you cat poo crawler type composting machine, chain plate type compost turner for cat waste and organic fertilizer fermentation pot.
What Machine is Needed to Complete the Most Critical Step before Granulation?
Generally speaking, there are some caked substance in cat dung fertilizer after composting. In order to produce the cat dung fertilizer granules with high quality, it is necessary to use the cat dung shredder. Generally speaking, the finer the granular powder fertilizer, the higher the quality of the cat litter granules produced. What's more, the cat dung pulverizing machine plays an irreplaceable role in cat dung cat manure granules production line. When you have small amount of composted cat litter fertilizer, we can recommend semi-wet cat dung crushing. This machine with double rotors can crush the 1.5-8t cat poo within one hour. In addition, there are new type cat waste vertical crusher, cage shredder for cat manure and cat litter chain crushing equipment.
Recommend Two Kinds of Cat Poo Fertilizer Pelleting Machine
On account of the cat poo granulator has the characteristics of convenient operation and stable running, the use of this machine can extremely reduce the labor intensity and improve the labor efficiency.
Disc Granulating Machine for Cat Litter Production Line
This machine is a good choice for you to use in small scale cat litter making plants. Its minimum capacity can dispose 1.2t cat litter and its maximum throughput can reach 6t within one hour. There are also lab specifications for researching the cat dung pellets. More importantly, the plate bottom of this machine adopts a plurality of radiant steel plats instead of fixed anchor bolts, which is convenient for worker to install or disassemble.
New Type Cat Waste Organic Fertilizer Granulator for Making Line
This machine has higher granulation capacity, which can reach 90%. In other words, with one ton of cat poo fertilizer powder pelleting, you can get 0.9t quality cat manure fertilizer particles after granulation. What's more, this machine can produce 20-25N cat litter granules. In general, the harder the pellets, the better the effect of long-term transportation and storage.
What Kinds of Machine can Help you Produce Quality organic fertilizer Pellets in Your Lines?
In order to commercialize cat manure pellets, it is necessary to make quality litter pellets by used other cat waste processing machines. How to produce?
Turnkey Project Solutions for 15T Per Hour Cat Litter Production Line in Singapore
1-2t/h movable compost turner for composting cat dung
The cat manure movable compost turner is often used at small scale organic fertilizer making lines.The cat litter movable composting machine can dispose 1-2t cat dung raw materials within one hour. The Singapore client requires 15t cat dung fertilizer in one day, this machine only needs to work for about 7 hours. Moreover, this machine adopts the four-wheel walking design, which means you can flexibly operate this machine to move forward, backward and turn around.
3-5t/h cat litter new type vertical crusher for organic fertilizer making line
The new type vertical cat poo crusher can crush 3-5t cat litter within one hour.The Singapore customers requirements of getting 15t cat dung fertilizer a day, so this machine should operate 4 hours.What's more, our engineers use shredding blade on new type vertical crusher, the service life of this blade is tripe time that of other common blade. In addition, new type vertical crusher is the best choice for a small scale  production line.
2-3t/h plate granulator for cat litter production line
In the 15t/day cat feces manufacturing line from Singapore client, the disc granulator with small capacity is the best choice. On the one hand, it can produce 2-3t quality cat litter granules in one hour. Therefore, this machine only needs to work 6 hours. On the other hand, the disc pellet machine occupies a smaller area than that of new type cat dung fertilizer granulating machine. You can select the most appropriate workplace for the pan granulator on your plant.
Three Advantages of Our Factory of Cat Litter Production Line
Our quality machine and excellent service will leave a profound impression on you. Please connect with us as soon as possible.