The small composting machine is dedicated fermenting equipment for aerobic fermentation. Using the small compost turner, you can add some microbial fermentation inoculants and straw powder into organic materials to improve the quality of composted fertilizer.
The composting turner with small capacity adopts reasonable structure. Our engineers employ high-quality steel on this machine to make it run smoothly. In addition, the four-walking design is adopted in the small composting machine to allow this machine operate conveniently.
Compared with the wheel type composting machine or organic fertilizer fermentation tank, the small compost turning equipment will take a less working place. What's more, the use of this machine will save the costs of energy because of its low power consumption.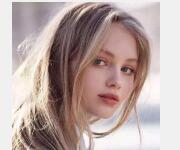 Senior Plant Design Engineer
Know more machines by FFM fertilizer factory
Contact us to get a fertilizer production line for your plant