As professional fertilizer machinery manufacturer, we designed durable sieving equipment with different capacities. You can choose the most appropriate screener by your production demands.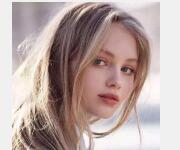 Senior Plant Design Engineer
Know more machines by FFM fertilizer factory
Contact us to get a fertilizer production line for your plant
Small Rotary Screening Equipment
For the sieving requirements with small scale, we can recommend three specifications of rotary drum screening machine. They are SXGS-1020, SXGS-1030 and SXGS-1240, which can satisfy the screening demands between 1 and 5t/h. What's more, this machine is not produce much vibration and noise amid the sieving process. Therefore, the rotary drum screener is often used in small-scale fertilizer production.
Rotary Sieving Machine with Medium Capacity
There are two specifications of medium capacity screening equipment. The SXGS-1540 of machine for sieving can meet the screen needs of 5-8t in one hour. And another machine, model SXGS-1560, can sieve 6-10t of fertilizer in one hour. Using the two specifications of screening machine can control the uniformity of materials.
Large Capacity Screen Equipment
Our engineers have designed two specification of sieving machine for mass fertilizer production. They can perfectly and efficiently screen 10-20t fertilizer within one hour. Although the specifications of rotary drum screener have a large capacity, they consume the less energy. In your large scale fertilizer production plants, the use of large capacity rotary drum screener can bring high profits.